Line 4:
Line 4:
 

==How to Enter==

 

==How to Enter==

 

[[File:Steam-cash.png|thumb|First place will receive $100 Steam Cash or Riot Points]]

 

[[File:Steam-cash.png|thumb|First place will receive $100 Steam Cash or Riot Points]]

 
+

This contest is now over. The winners are:

−

Any person who submits edits to Streamerpedia while logged in during the contest period '''(February 5, 2016 - March 5, 2016)''' will be considered to have entered the contest. The Wiki Team will then consider each user's personal contributions to determine five (5) winners. General rules listed below:

 
 
+
 
+

'''First Place''': [[User:Nakriin|Nakriin]]<br>

 
+

'''Second Place''': [[User:Albusdumbeldore|Albusdumbeldore]]<br>

 
+

'''Third Place''': [[User:Asassin_1|Asassin 1]]<br>

 
 
−

*All edits must be made while logged in

 
−

*Edits will only count if they make some kind of real contribution to the wiki

 
 

*All winners will be contacted via the email associated with their Gamepedia account

 

*All winners will be contacted via the email associated with their Gamepedia account

−

*Winners will be selected on or around March 5, 2016

 
 
 
 

<br>

 

<br>

Line 16:
Line 17:
 

'''First Place''': One (1) Editor will receive $100 Steam Cash '''OR''' 14,400 Riot Points + Exclusive "Wiki Editing Contest Winner" Achievement on Gamepedia<br>

 

'''First Place''': One (1) Editor will receive $100 Steam Cash '''OR''' 14,400 Riot Points + Exclusive "Wiki Editing Contest Winner" Achievement on Gamepedia<br>

 

'''Second Place''': One (1) Editor will receive $50 Steam Cash '''OR''' 7,200 Riot Points<br>

 

'''Second Place''': One (1) Editor will receive $50 Steam Cash '''OR''' 7,200 Riot Points<br>

−

'''Runners Up''': Three (3) Runners Up will receive $25 Steam Cash '''OR''' 3,500 Riot Points Each<br>

+

'''Runners Up''': () Up will receive $25 Steam Cash '''OR''' 3,500 Riot Points Each<br>

 

<br>

 

<br>

 

==Check the Leaderboard so Far==

 

==Check the Leaderboard so Far==
---
Latest revision as of 22:20, 8 March 2016

Streamerpedia is hosting its first Wiki Editing Contest from February 5 through March 5.
How to Enter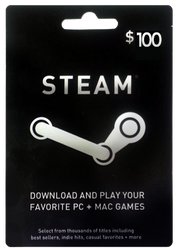 This contest is now over. The winners are:
First Place: Nakriin
Second Place: Albusdumbeldore
Third Place: Asassin 1

All winners will be contacted via the email associated with their Gamepedia account
Prizes
First Place: One (1) Editor will receive $100 Steam Cash OR 14,400 Riot Points + Exclusive "Wiki Editing Contest Winner" Achievement on Gamepedia
Second Place: One (1) Editor will receive $50 Steam Cash OR 7,200 Riot Points
Runners Up: One (1) Runner Up will receive $25 Steam Cash OR 3,500 Riot Points Each


Check the Leaderboard so Far
You can check the scores on this page. Remember, our admins aren't part of the competition! :)
New to Wiki Editing?
To view wiki editing tutorials and tips for beginners, you can check out the Gamepedia Help Wiki.
View the streamer pages for Sky Williams or Swifty to use as a template when editing or creating new pages.
Not Sure Where to Start?
If you'd like to participate in the Editing Contest, but you're unsure where to start - don't fret! You can help improve the wiki by:
Fixing spelling or grammatical errors on existing pages
Uploading and adding images to existing pages
Adding Trivia or Bio sections to exiting streamer pages
Create a Streamer page for your favorite streamer or yourself
Have Questions? Feel free to email Community@Gamepedia.com or contact a wiki admin on the Admin Noticeboard.